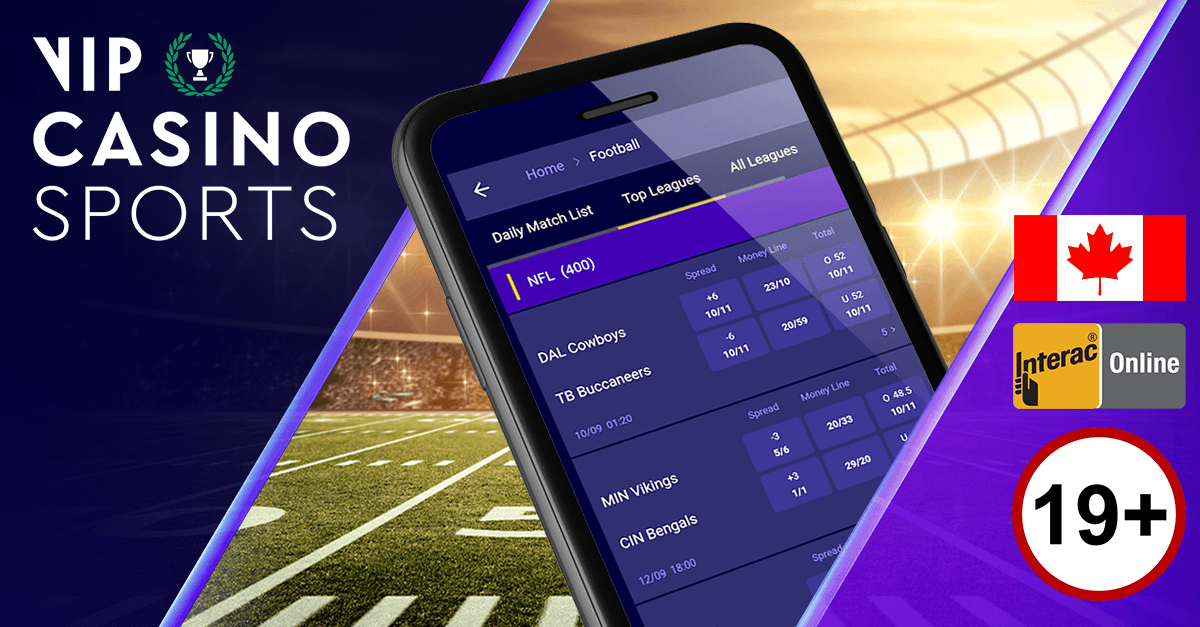 2022 NFL Playoffs Odds, Picks & Predictions
The NFL playoffs are the sigh of relief everyone needs from a narrative. What I mean by that is you no longer have any excuses.
Players know the importance of the games. Players understand that they either win or they go home. There's no tomorrows and ultimately, what you'll be seeing is a team's best effort versus a team's best effort.
But I truly believe players win regular season games and coaches win playoff games. Everyone is good enough to beat each other. So it's about what you can scheme up against your opposition to limit their offense and attack the weaker spots in their defense.
With that in mind, I'm going to preview all six of the playoff games ahead of Wild Card Weekend – and what a plethora of entertainment we have ahead of us.
All odds will be available on VIPCasino ahead of the 2022 NFL Playoffs.
Las Vegas Raiders @ Cincinnatti Bengals
15th January 2022, 4:30PM ET
The easiest way to ensure you're not slammed by a team whose primary weapons are receivers is by playing a blanket coverage that doesn't allow the deep ball.
If you double Chase, this team can be forced to be methodical and they don't possess the consistency underneath in their design to beat disciplined linebackers who pass off zones with ease. Cinci put up 30+ on Vegas already this season, but don't be fooled – Burrow threw for 148 yards.
Given Vegas' front seven has gotten significantly better in recent weeks, expect them to cause the upset in this one if they can limit explosive runs on first down. If they get Burrow to second-and-long, they don't have the sophistication at the playcalling level to move the chains.
There isn't a corner in the state of Ohio that can cover Hunter Renfrow in short conversion scenarios and given the only time in which they deployed a massive amount of coverage saw them gashed in Week 9 against Cleveland, expect the Raiders to force them into those looks.
Vegas will advance in this contest.
New England Patriots @ Buffalo Bills
15th January 2022, 8:15PM ET
There's no doubt in my mind that Bill will have learned a lot from his defeat to Buffalo last time out. But their key issue now is how to contain Allen while also deploying the same man looks they're based around.
Allen rushed for 64 yards against New England and it was his legs that caused as much damage as anything else. The way they account for this now is by allotting a spy to track his movements. But that creates its own issue as tight ends will get better matches, depending on who the spy defender is.
Dawson Knox will be the key element of this game for the Bills. He was limited to small yardage when they last met, but if order for them to counter Allen's athleticism, this will be their concession.
Mac Jones will have to play mistake-free football and even though he's under the best head coach to ever prepare someone for those moments, we might find ourselves in a situation where he has to make a few wow plays – and they've been few and far between.
Buffalo in a close one.
Philadelphia Eagles @ Tampa Bay Buccaneers
16th January 2022, 1PM ET
Surely Tom Brady hasn't ever been undone by Philly before in the postseason?
Well, the difference here is Philly have lost Frank Reich who is one of the best gameplanners around. Now, given Indy's implosion against Jacksonville, whether he's the best motivator or not is up for debate.
But this game is open and shut. Yes, Brady is down a few weapons and Philadelphia have some fantastic cover corners, but the way you beat this is through motion. Tampa Bay are now a mismatch offense when they don't expect raw talent to win on the outside.
The Birds play a lot of combo coverages and generally leave one corner on an island. They then shape their remainder around Cover 3 looks, with some 4 and 6 shells in there too.
Unfortunately for them, they'll need to bring pressure in order for Brady to become unsettled – meaning their ability to play any of those deep zones will be negated somewhat. Tampa Bay by two scores.
San Francisco 49ers @ Dallas Cowboys
16th January 2022, 4:30PM ET
This is the first game I actually think is more about culture than anything else. In almost every regard, Dallas are better than San Francisco, except maybe at the coaching spots. I fully anticipate Kyle Shanahan to move the ball well enough on the ground to restrict pass rush and once Jimmy's thumb is no worse than it was against the Rams, we could see another upset.
I can see Dallas trying to force the ball downfield when San Fran take an early lead and most of their early-down designs will become redundant. If Micah Parsons can't play contain – and he'll be forced to as making him defend the gaps limits his athleticism and forces him to use his head – then that's the key to success.
Whoever scores first in this game will win it, and I believe that will be the Niners.
Pittsburgh Steelers @ Kansas City Chiefs 
16th January 2022, 8:15PM
I had considered doing a very close analysis on this game – tearing down how to Najee Harris will be the X-factor that Nick Bolton will have to deal with, but I'm not even sure Ben can throw anything beyond 15 yards anymore.
Eventually, Kansas City can stack the box and make this a 20-point game. Back the over is all I'll say.
Arizona Cardinals @ LA Rams
17th January 2022, 8:15PM ET
There's a reason so much of the NFL's discourse is on trends and the adjustments made or not made. Arizona are the primary example of this, as is their head coach.
In his career, he starts like a house on fire and ultimately fades away because his offenses become predictable and more creative minds can accommodate for that.
Yes, Kyler Murray gives them a chance, as does the irrational nature of Matt Stafford, but I feel like LA can actually run the ball on Arizona quite easily and be up by two scores at half.
The Cards have lost four of their last five games, including a seven-point defeat to these very Rams. If you want the blueprint, go look at their last meeting. Kyler was forced to throw the ball 50 times and didn't score once, instead giving away two picks amid checkdown city.
Los Angeles win this.
Follow @VIPCasino_CA on Twitter to stay up to date with latest tips, news and offers from Canada's Best Online Casino!
Read more of our NFL betting tips, news and articles here on VIPCasino.