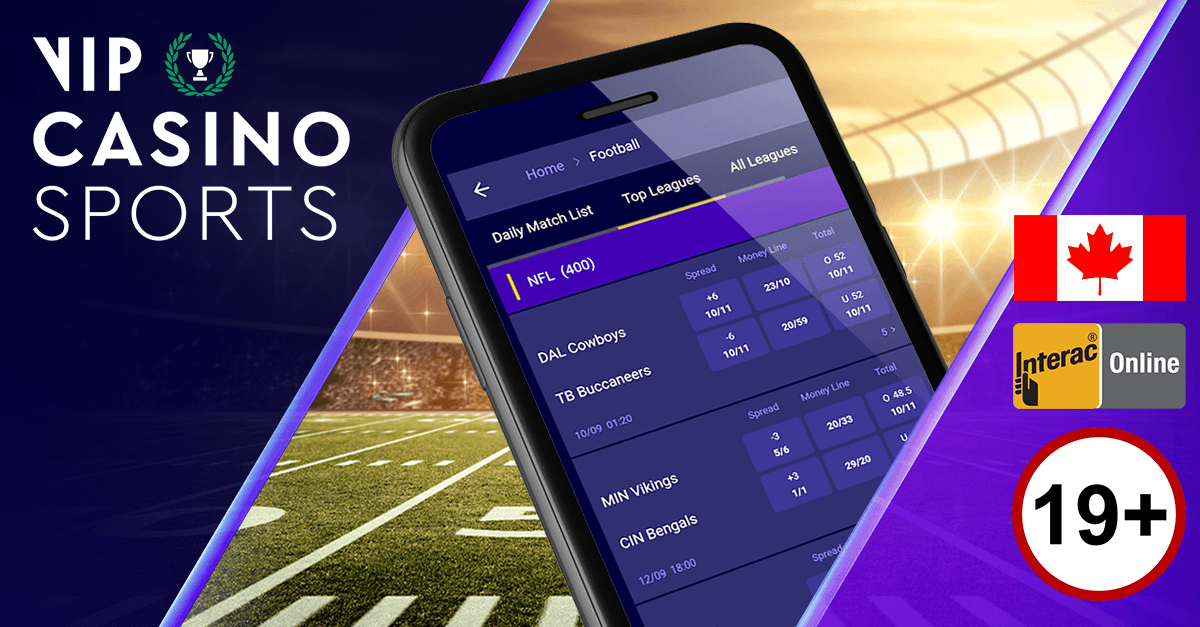 A Guide to Live NBA Betting
A live bet is a bet placed during the course of a game. It's commonly referred to as in-play betting and has become popular for NBA fans and bettors as they look to increase the involvement and engagement with live games. NBA Live Betting is available on VIPCasino.ca and we are bringing you all the tips and hints you need to know about placing your first in-play bet.
What is Live Betting?
A live bet is a bet placed after the game or event has started. Sportsbooks constantly update their odds as the game ebbs and flows from end-to-end. An NBA game is high action, meaning there are plenty of in-game events to bet on from tip-off through to the final buzzer. While some might think the live betting is only for those who were too late with their pre-game bets, it has become more popular for experienced bettors to wait for the live betting odds as they can judge the flow of the game before placing their wager on the action.
The odds change very quickly throughout the game. Each basket, missed shot or substitution will have an impact on the game odds. If you want to start live betting, you will have to keep an eye on the game and the odds as they update to get the full sports betting experience.
NBA Live Betting Examples
Many of the traditional pre-game betting markets are also available during live betting. Moneyline, spreads and win markets are all typically available with VIPCasino.ca. However, as the game progresses the lines and win odds will change depending on the flow of the game.
For example, if Team A started the game as three-point underdogs but are leading by three at the start of the third quarter, the line will have changed. At that stage of the fixture they may already be the favourites in the betting. It is then up to you as the bettor to decide where the value lies as you place your bet.
There may also be options like live team totals, win margins and player bets to wager on in-play.
NBA Live Betting Strategy
Your NBA live betting strategy will differ from a pre-game strategy. High-scoring action is the name of the game in the NBA which means it can be quite unpredictable when it comes to betting. For example, a regular season game featuring a lowly team like the Cleveland Cavaliers against a stacked title favourite such as the Brooklyn Nets would typically see the betting heavily in favour of the Nets. However, as proven in the 2020-2021 season, every now and then an unheralded player shines on the big stage and leads their team to victory. Collin Sexton was that player for the Cavs last season as he recorded back-to-back games of over 25 points as the Ohio franchise defeated the Nets.
A result like this flies in the face of what most experienced bettors would have predicted pre-game. However, if they were watching the game they would have known that Sexton was filling the stat sheet and looking likely to pull off the victory. It is in situations like these that live betting comes into its own. Fans watching that game would have been able to hedge their pre-game bets by backing Sexton and the Cavs during the live betting markets. As a result, they would have been able to lock in their profits thanks to clever in-play betting strategy.
Likewise, alert in-play NBA bettors should be able to take advantage of runs and hot streaks during play to boost their betting prospects. Basketball is a game of runs. It's not uncommon for teams to go on double digits scoring runs before going flat for minutes at a time. This can have a major impact on the betting lines throughout the course of a 48-minute NBA game. The spread markets will likely change due to these runs and if you understand the game, you can time your bet perfect in the live betting markets.
Live Bet Tips Unique To The NBA
Live and in-play betting is one of the things that has made online sports betting so popular. It is most popular in Europe where soccer takes the most handle. Split into two halves of 45 minutes and often limited to one or two goals per game, there is ample time to place live bets without the odds changing much during the game.
US Sports do not lend themselves to live betting just as well as the soccer alternative. American football is a stop-start game of four 12-minute quarters. In any given NFL or NCAAF game, a touchdown or turnover is possible on any play which makes live betting that bit more unpredictable. Similarly, in the NBA the average time for each possession is just 14.4 seconds. You can view a breakdown of each team's possession stats here.
This means that are a few unique elements of the game that you need to consider before placing a live NBA bet. The action is so end-to-end that by the time you go to place your bet, another score could already be on the board. In some instances, it is better to hold off until a timeout or break in play to place your bet.
There are a number of other things to consider when placing your in-play bets too. Things like injuries and foul trouble are not always factored into the running prices and this is an area bettors can take advantage of. Again, there can also be advantages in knowing a coach's favoured lineups and rotations as you judge the next scorers and outcomes after a break in play.
Basketball Markets
As well as NBA in-play betting, there are a number of other basketball leagues and futures markets available on VIPCasino.ca. Betting is available on the Euroleague, NCAA basketball, the Chinese Basketball Association and many other leagues around the world.
Follow @VIPCasino_CA on Twitter to stay up to date with latest tips, news and offers from Canada's Best Online Casino!