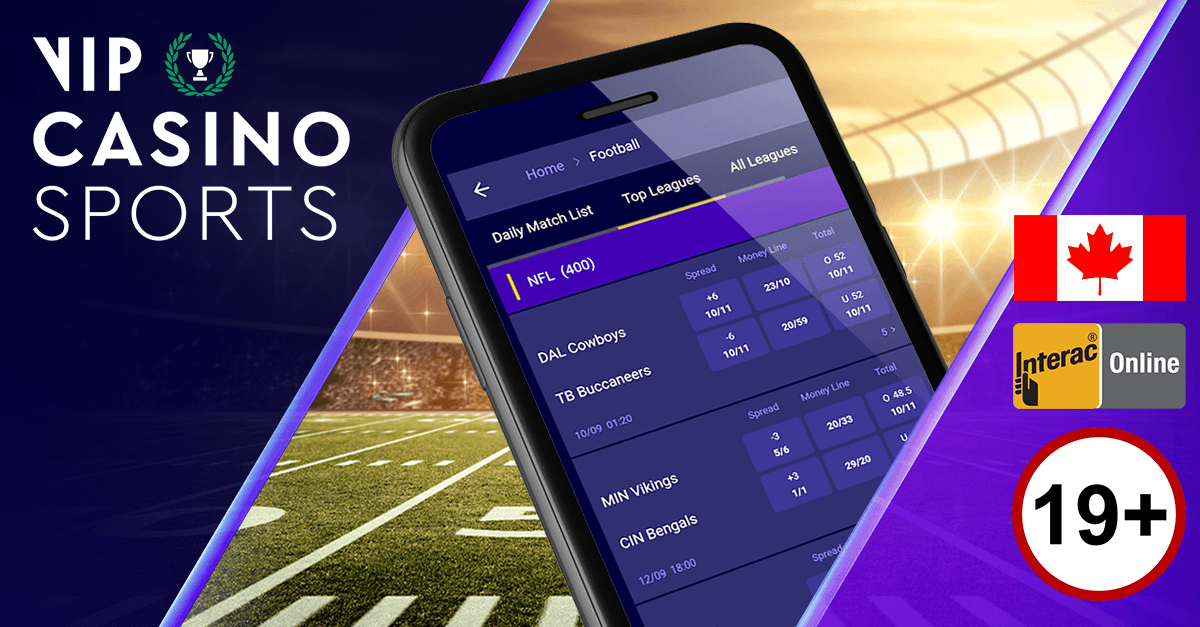 NFL Betting Homefield Advantage – Does It Really Matter?
This article covers what to consider in relation to NFL betting homefield advantage.
There are fewer better advantages in world sport than playing at home in the NFL.
Homefield advantage is a very real thing. It should be pretty much the first factor you consider when you're setting your stakes for a weekly slate of games.
Think of the best teams over the last few decades – they all played in madhouses. Candlestick in San Francisco, Seattle when the Legion of Boom were dominant, Kansas City every single home game of the season.
But what exactly does it mean and how can I properly make use of it in betting terms?
Boom Boom, Shake the Room – How Homefield Advantage impacts Play Calling
Let me try to explain what a quarterback usually goes through when the play clock starts.
He must listen intensely into his helmet for the playcall coming from the offensive coordinator. He must then remember it.
So, he gets into the huddle and had to say it loud enough that everyone knows the play but not too loud whereby everyone else can hear it.
Then he gets to the line.
First, he scans the defense. He must then communicate a few things to his offensive line. The first thing is called a mike ID. What it entails is essentially spotting the defensive alignment so you can tell your offensive line who to block on a certain play.
Based on pre-snap movement, he might spot a blitzer. He has code-word signal this to his team in front of him, so they can rotate their blocking assignments and account for extra pressure.
Then he must add in an audible if he believes they're ill-equipped to beat the defense in front of them, and finally, he has to give what we call a cadence – a series of keywords to indicate how many seconds away they are from actually snapping the ball.
You might agree that's all very complex in dead silence. Now imagine essentially not being able to hear so having to revert to hand signals?
Home fans are encouraged to be incredibly loud when the opposing team have the ball because it creates mass confusion. This is not an issue you face when you're the home team. Depending on the partisan nature of the crowd, it can be worth multiple points.
Leaving on a Jet Plane – Travel Impacts Practice Sessions
Imagine the scenario.
You're the New York Jets and you just played down in Miami on a Sunday night. You lost four starters to injury, were heavily beaten and confidence is at an all-time low.
Not only do you have to fly back onto a plane that night and probably not land until Monday. You also have to give the Monday off for recovery.
If you're still with me, envisage being selected to be on the Thursday Night Game in California. So, not only can you not do anything meaningful on the Monday, you're probably flying out Wednesday afternoon.
So your sessions are now staggered and heavily based on recovery rather than proactive practice. If the Cali team are fresh from a home game and have won well with a clean bill of health. Then you're already behind the eight ball because you simply can't compete with logistics – let alone the fourty-six angry men ready to compound your misery.
If you're on the road twice in the space of four days an you're coping with injuries that require you to give reps to rookies without much experience, it's a disaster waiting to happen on a short week.
Footloose – NFL Betting Homefield Advantage 
This might seem like such a slight thing, but I'm going to give you three examples of real-life situations whereby the underfoot conditions can wreak havoc for players in-game.
Number one – you're an offensive lineman who's used to turf. You plant your foot and it sinks easily into the ground, so you can get into a power stance to fend off a bull rush from an opposing edge defender. But on synthetic surfaces, you're sliding slightly backwards when you plant because there's less give.
You can't adjust for that because you try to anchor – only to lose your balance and your quarterback is sacked.
Number two – you're wide receiver running a dig route on turf. You know that you can use your plant food to propel you into the route path so you can turn your head and focus on the ball immediately after the break.
But now you're on what's essentially astro turf and you need to focus when you're breaking into your route because you can easily slip if you don't commit hard enough to the surface on your plant foot.
And number three – you're a cornerback who's always used to being able to flick his hips to ensure you're not beaten in behind when you don't have safety help. The turn off your left foot onto your right to face the opposition direction is seamless on grass.
But if you rotate your feet too quickly on a different surface, an excess of fibre balls will jump up from the base layer. This can potentially cause you disruption when you try to turn your body.
Surfaces do matter and can contribute to NFL betting homefield advantage.
Always Take the Weather With You
It was 2013. Seattle came to San Diego as heavy favourites and would have executed their gameplan perfectly if not for one thing – the heat.
Living in the pacific northwest generally means you're used to the cold and your conditioning is based around those exact environs.
But when you're forced to play in 100-degree heat in SoCal, things become a real issue. The Chargers never went long – they took underneath plays and minimal runs just to keep the Seattle defense on the field longer – dehydrating them and tiring them out.
If you're a team who are used to specific weather conditions and you go to the opposite end of the country. Then you can essentially be exploited for that through time of possession.
You can bet on the NFL at VIPCasino.