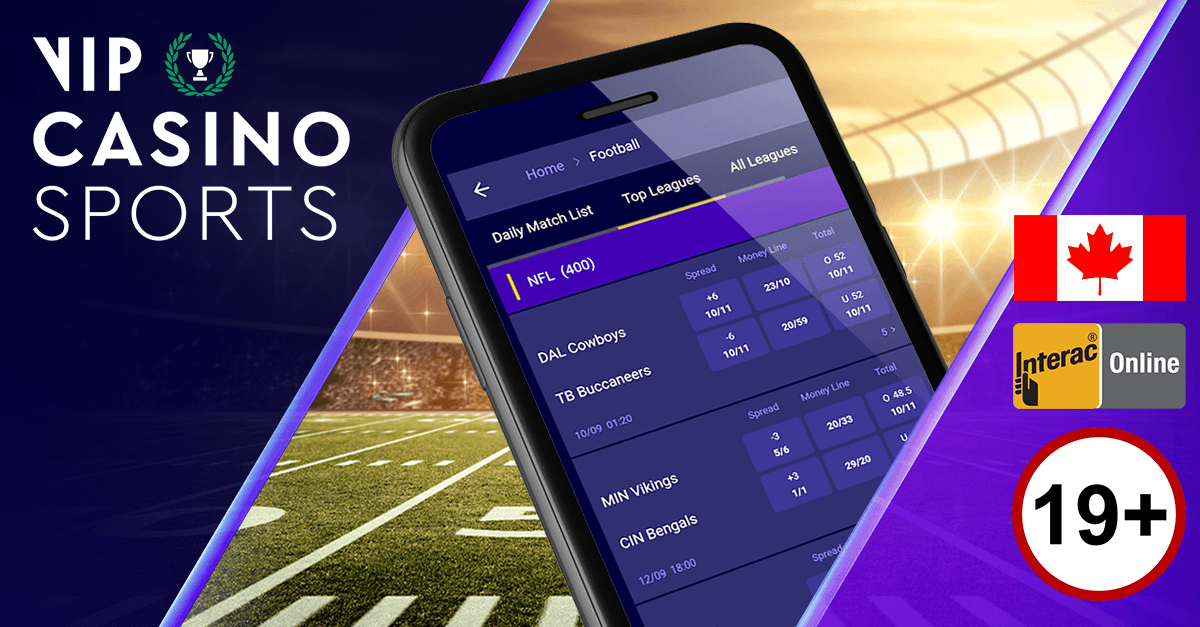 The NFL is a complex matter.
For countless reasons, that is. Least not in its terminology, where something that requires as much transparency and comprehension as the play calls given into the quarterback's helmet can be thirty words long.
No, the National Football League has an incredible knack of making itself more complex than most can consume – and yet its appeal endures.
That is quite clear on the field when it comes to the players who strive to play at the highest level of the sport. It's also abundantly clear in its viewership.
It's almost certainly the most profitable league in the world and the desire to learn more about the nuances is increasing broadcast by broadcast and podcast inception by podcast inception.
But perhaps the biggest indication of the NFL being a runaway train in terms of its own gravitational pull is through sports betting.
While the array of markets available to every sport has multiplied year on year across most sports, there aren't as many subcultures so self-obsessed that they develop their own vernacular.
Indeed, the NFL has a list of terms it uses to dissect sports betting opportunities that are so sector-specific, that you could forgive anyone for requesting a dictionary before wanting to discuss any particular wager they might place on American's actual favourite pastime.
This guide should bring you through a select few terms and hopefully shed light on the niche world of slang that comes with believing the Cowboys' primary receivers will suffer due to a dependency on a game script that will heavily feature heavy sets early on, more to the benefit of a third-string tight end than anyone named Amari Cooper.
I promise, I'll be gentle but pay close attention or face sinking in a sea of words that will never mean the same as they once did.
Guide to NFL Betting Terms
ATS: ATS is an acronym that actually stands for Against The Spread. Now, that can be taken a few different ways. If used in general terms outside of a betting market, it can refer to a team's record against the spread i.e. how many times they covered their allotted spread total over a specific period of time. For example, if the Cowboys (-3.5) won by four points on opening week, they would be 1-0 ATS.
Backdoor Cover: Ah yes. The backdoor cover refers to when you back an underdog in a given matchup and they score late to land within their spread tally. Say you took Detroit (+9.5) and they score a last-minute touchdown to get the scoreline to 34-25 – you would have landed the backdoor cover of your wager.
Bad Beat: Meaning quite the opposite, it can refer to a bet that's lost due to seemingly unlikely events. For example, if you backed Austin Ekeler over 87.5 rushing yards and with his final rush of the game, he had a five-yard run to get to 88, but instead of counting the play because he didn't get a first down, his team chose to take a holding call against the defense instead, you would lose those yards. That's a bad beat.
Chalk: Quite simply, it means the favourite. It comes from the same line of thought as 'chalk it down', as to indicate a high probability. If someone frequently bets chalk, they're a favourite-backer.
Cover: Cover is a verb that simply, in betting terms, refers to a team's ability to get within the allotted spread on the handicap. So, if the Browns (-3.5) won by four points, they would have covered.
Dog: The total opposite to chalk, it refers to the underdog – or the side less-likely to win a given matchup. Not team-specific, a dog can also easily refer to the outside of two runners in an AvB market such an over/under.
Hook: A hook is an extra half point added to a points tally to ensure it can't end in a dead heat. Perhaps the early spread is a six-point advantage. If later on in the week there's slight movement in the market, the book may add a 'hook' to make it a 6.5-point line.
Moneyline: The moneyline is the betting market where you choose the winner of the game straight-up. No points totals, nothing – simply choosing who wins the game.
Opening Line: Opening line refers to the first-known spread given on a game, and it's usually referenced as a comparison to show where the money has gone. For example, if the Buccaneers went from a 4-point favourite to a 5.5-point favourite, you could say there's been a 1.5-point drift from the opening line, or opening show.
Parlay: A parlay is a bet that is combined with other bets to produce an accumulated bet with multiple outcomes. The prices are multiplied of each other and with the overall price being a reflection of both outcomes successfully occurring. In a parlay, all legs must win for you to have a winning bet.
Pick 'Em: It refers to game that's spread is 0 – a tie with no favourite.
Prop: A prop bet is any bet that isn't directly related to the outcome of the game. For example, an Over/Under yardage total for a player. Prop bets are particularly common in the NFL, and even novelty props becomes available around the Super Bowl – the colour of Gatorade, length of the anthem etc.
Push: A push refers to a bet that is refunded when no winner is specified. For example, a tie when you bet a moneyline or a points total landing on the specified figure.
Sharp: A sharp refers to an intelligent sports bettor – someone who understands the industry well and generally gives good advice/possesses a high success rate.
Spread: The points difference between two teams on a handicap market i.e. the spread for Minnesota and Chicago is Minnesota (-2.5).
Taking the Points: Taking the points refers to backing the team on the spread who are in receipt of points – or, even more simply put – the underdog in a given contest or betting market.
Follow @VIPCasino_CA on Twitter to stay up to date with latest tips, news and offers from Canada's Best Online Casino!
Read more of our NFL betting tips, news and articles here on VIPCasino.