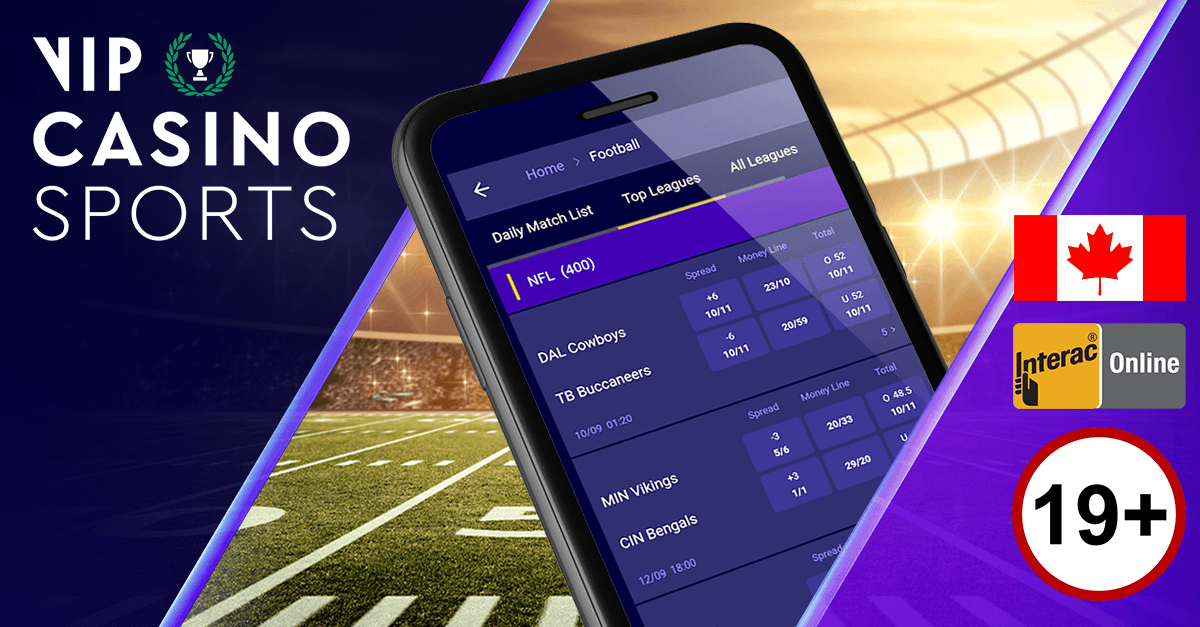 NFL Player Prop Betting – Bets You Can Place
Over recent years NFL Player Prop betting has surged in popularity. This type of bet opens up more opportunities outside of standard teams-based moneyline or spread bets.
As NFL sports bettors become more familiar with players due to the overwhelming media coverage and statistics available. Many enjoy placing player prop bets on outcomes they see value in.
NFL Player Prop Betting Explained
A player prop bet on the NFL is a bet on an individual player to achieve a certain outcome. For example, achieving over 80.5 receiving yards in a game. However, you can also bet on the player not achieving the set outcome. In this case, if the player has 80 or fewer receiving yards the bet wins. This makes the area of prop bets very interesting, especially if you like to keep track of player stats.
Types of NFL Player Prop Bets
Passing and receiving yards are both very popular prop bets. Firstly, for Quarterback fans, passing yards is a great prop bet. If you have knowledge of how various defensive schemes can impact an offense then you might opt for a passing yard prop bet.
Likewise, if you like a matchup on the field and believe a receiver will either benefit or struggle, placing a receiving yard to prop bet might be your preferred bet.
Rushing prop bets are good if you can analyse the offensive line and pick opportunities from the backfield. There may be circumstances where a player takes a higher percentage of carries. In other cases, you may see an opportunity for the number one RB to clock up the yards.
All in all, the value offered by the odds should determine if you place a bet.
Other popular bets are first touchdown scorer, anytime touchdown scorer, or last touchdown scorer. Again, understanding the dynamics between offense and defense. Does the defensive scheme edge towards many pick 6's? How effective is the running game? is the defense vulnerable to deep threats?
All of the above should influence your touchdown scorer prop bets.
Another QB/Offense centric prop bet is passing touchdowns. You bet on how many passing touchdowns a QB will get in a game.
NFL Anytime Touchdown Betting Market
In industry-wide the trend of any-time touchdown prop bets has been increasing and almost universally it is the most popular prop bet. Even on defense, they may be long odds offered on a cornerback to score the next TD.
From a sports bettors' perspective, regardless of the score, you can still place interesting bets throughout the game.
As you read how a game unfurls you can bet on who will score the next touchdown.
Over the upcoming season, it will be interesting to see if the trend in this market continues.
Season Long Prop Bets NFL
As outlined above there are game-by-game prop bets. However, you can also make season-long prop bets. These bets are based on player totals across an entire season.
Similar to game-by-game prop bets you can bet on passing yards, passing touchdowns, rushing yards, and receiving yards over an entire season.
However, you must also consider how injuries will impact the season-long stats. A quarterback who takes chances rushing may be more susceptible to injury which could reduce game time. However, these are often reflected in the season-long prop price.
League MVP it can be argued is also a major prop betting opportunity even though it doesn't directly tie in with on-field stats.
NFL Player Prop Betting – Conclusion
All in all player prop betting offers a different range of betting options which makes betting on games more exciting. Player props are fun and many bettors favouring them in ever-increasing numbers.
However, the moneyline and spread are still the most popular bets on the NFL. Points over under/betting is also more popular than player props right now. But, as the way people consume football changes and the media coverage gets more detailed and omnipresent player prop bets have a bright future.
If you have not placed a player prop bet before then make sure you check out the odds here with us during the upcoming season. You can see all the markets we offer by clicking into a specific game.
Ultimately, if you are interested in player prop betting on NFL games do your research. Winning a bet is more rewarding after you have identified value based on your understanding of the variables within the game.
You can bet on the NFL at VIPCasino.