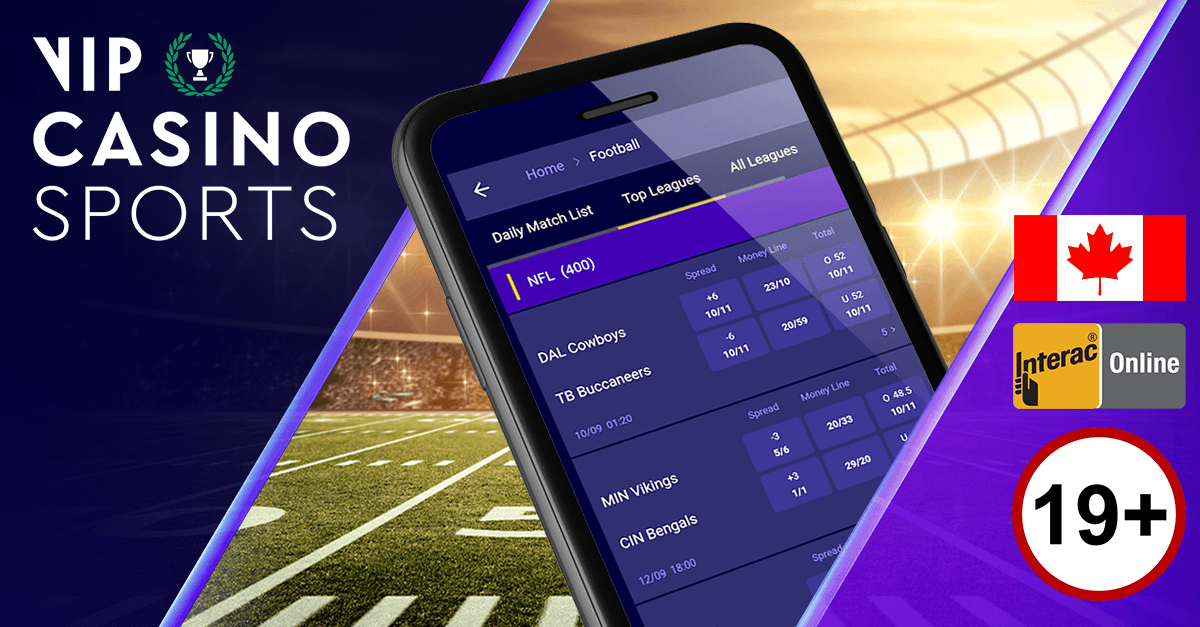 CFL Prop Bets – Overview of CFL Prop Betting Opportunities
There are many betting options on a CFL game. Outside of the points spread or money line you can bet on certain outcomes within the game. CFL prop bets bring additional excitement when watching a game.
As a result, there are plenty of options when it comes to both player and team prop bets. For sports bettors looking to bet on a player's performance in a game or team stats outside of the score then CFL prop bets are something they should understand.
Team Prop Bets
There are plenty of team prop bets to consider. One of the most popular categories is Quarter by Quarter betting.
For example:
Quarter X:
winner
over/under
total points – odds or even
team points
As you can see there are a number of interesting betting opportunities around team props.
The CFL is a fast-paced league with many differences from its counterpart south of the border. When it comes to prop betting these differences must be factored into your selection if you are new to betting on the CFL.
Just remember that there are only three downs in the CFL but with rules making games more offense friendly like motion being allowed in the backfield before the snap and that the defense must set-up a yard out from the line of scrimmage.
Understanding the unique elements of the CFL is key.
On top of quarter-by-quarter team betting there is also half betting where you can bet on key statistics for the first or second half (if the market is available).
*Odds are for example purposes only. They are not real odds.
Player Prop Bets – CFL Betting
CFL Player Prop bets are popular. Similar to team props they offer a good alternative to the standard over/under, points spread or moneyline bets.
You bet on individual players' stats either for the entire game or for quarter/half.
Here are some examples:
Passing yards
Rushing yards
First touchdown scorer
Last touchdown scorer
Anytime touchdown scorer
Pass completions (Total)
Pass receptions (Total)
Receiving yards
Player props are a good option if you see a good match-up or notice a player who might benefit from a change in approach versus another team with strengths elsewhere.
Overall, player prop betting on the CFL adds another layer of options to make your betting experience better.
Season Long Player Prop Bets
Like game-by-game player prop bets, season-long props concern key player statistics but this time over the entire season.
The CFL tends to drive more game-specific player props. This is because your understanding of match-ups and form going into a particular game helps you with your pick.
Also, an unforeseen injury may be a concern that some sports bettors have over an entire season.
Betting on the CFL for NFL Fans
Yes, here in Canada we know we invented football and that our version of the game is faster and much more exciting. However, for new bettors to the sport, there are key differences. You should become familiar with all the rules of the CFL, especially the differences between it and the NFL.
This applies to any betting selection including CFL prop bets.
Quarterbacks can put up numbers that may defy your analysis if you are only looking through an NFL lens.
Essentially, the differences in the rules render the game a different sport.
Ask Australian or English Rugby fans and they will tell you that Rugby Union and Rugby League are totally different sports.
Some argue that the same applies to the CFL and NFL. You should analyse CFL games without any NFL preconceptions or distortions. Then you will have a clear understanding of where you believe the value lies.
All in all, when it comes down to CFL prop betting do your research.
Conclusion
CFL prop bets give you more options when betting on a game in the Canadian Football League. As the league progresses you can see trends which will help you pick prop bets.
For an alternative to moneyline, points spread or over/under bets on the CFL, prop bets offer a different way to enjoy betting on football.
You can bet on the CFL here at VIPCasino,