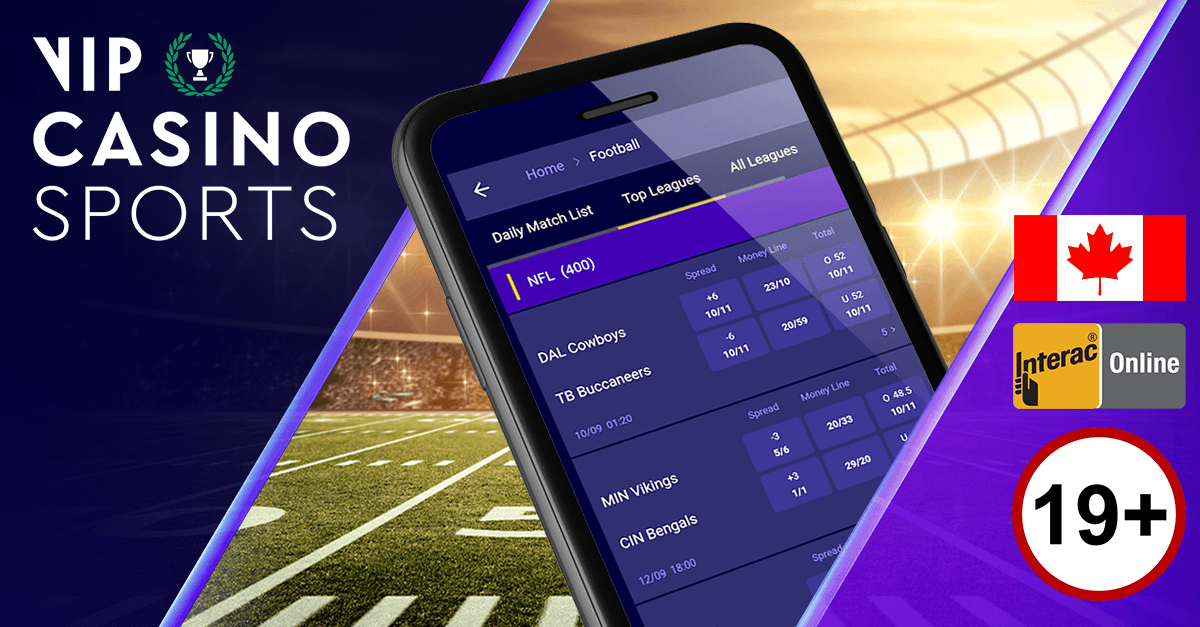 Receiving Yards Player Prop Bets on Football
Receiving yards player prop bets on football: Overview
Player prop bets on the number of receiving yards a player attains in a game is one of the most popular football player prop bets.
Receiving Yards – Player Stat
Receiving Yards is one of the most popular football player prop bets. As a statistic, quite often receiving yards play an essential role in the outcome of the game.
As a position, wide receivers and also tight ends get a lot of the focus. For wide receivers, receiving yards is a core stat and in some cases, the primary statistic the player is measured by.
Although there are other elements to tight end play especially blocking. Receiving yards is still a core part of their role.
Even running backs can get in on the receiving yard action.
Football Betting Canada – Popularity of Player Prop Bets
In Canada not only do we like to bet on the NFL and CFB. We also have our own CFL
Across all football leagues, the approach to player prop betting highlights the difference in how the game is played in each league.
For example, the CFL is pass-heavy and some would say played at a much faster pace than the NFL. As a result, player prop over/under totals will reflect this.
Receiving Yards Player Prop Bets – Football
Essentially a player prop bet is a bet on how a single player will perform during a game. In the context of receiving yards, you bet on a player achieving either over or under a certain number of receiving yards.
Although player props can be placed on a number of different statistics such as passing yards, rushing yards and touchdowns. We will focus on receiving yards in the post.
Receiving Yards Player Prop Betting – Considerations
Before placing a prop bet on a player's receiving yards you should consider a number of factors. You should not only look at the receiver's stats and form you should also look at the match-ups in the game and likely play-calling approach by the offense against the defense.
The player's form
Quarterback's form
Offensive Co-ordinator's tendencies
Defense – strength against the run and pass
Quality of the defensive backfield
Potential match-ups
You should also think about injuries and how they may impact performance. This applies to the player you are placing the prop bet on while you should also consider if injuries in the opposing defense will cause a more pass-heavy approach.
An important consideration is the player's role within the offense. A receiver who is their team's primary target will likely get more receptions which in turn will increase the likelihood of higher receiving yards.
The Weather – Run or Pass?
If the game is played outdoors particularly later in the season the weather should be a consideration for you before you place your prop bet.
If there is snow or heavy rain during the game then even the most pass-heavy offence is likely to focus on the run.
Make sure you look at all the permutations before placing your bet.
A useful strategy when betting on receiving yards (and any other bet type) is to look for value bets. Look for players who seem to be undervalued in the betting market. Your understanding of the factors outlined above can help you identify such a player.
Receiving Yards – Parlay
You can include player props as part of a parlay bet. However, you should be aware of related contingencies. So, if such occurs you may not be able to place a parlay bet.
Nonetheless, many bettors place parlays with unrelated receiving yards player props.
Football Player Prop Bets Receiving Yards Conclusion
Receiving yards is an enjoyable prop bet to make as it makes the game more interesting especially when your receiver is on the field.
As the game develops you will see factors that have an impact on your bet. For instance, how the offensive line is coping with the pass rush. What form are the running backs in? How the quarterback is looking from an accuracy standpoint?
Ultimately, you are looking to see the ball in your receiver's hands as often as possible. However, you will find that other factors add to the experience.
If you are looking for an entertaining bet, especially if you understand the permutations of offensive play calling a receiving yards player prop bet can enhance your enjoyment of a game.
The key to success when betting on receiving yards is to carefully consider all of the relevant factors. By keeping an eye on player performance, team dynamics, and the broader context of the game you may gain insights which help identify value in the betting market.
You can bet on football here at VIP Casino.