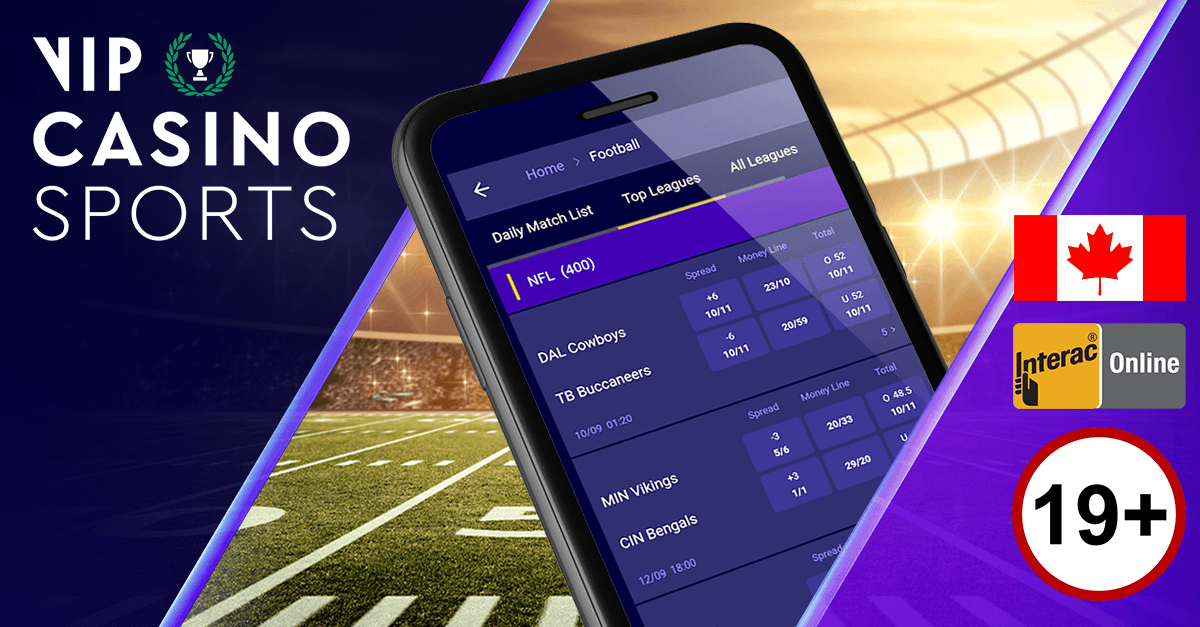 NFL Over/Under Bets – Top NFL Defenses for 2022 to Consider
The NFL is all about duality. This is something that needs to be remembered when selecting NFL over/under bets.
What I mean by that is one unit can only carry you so far because you have to stop and consider the other.
As we saw in my previous column, there's a handful of teams that are ready to take offensive leaps, but unless their defense is doing its job, the stress of the workload put on the quarterback is just too much to handle.
If we speak about offenses being sexy, selling tickets, selling jerseys and attracting fandom – then defenses provide the groundwork for the offense to win games.
Or, in old terms – defenses win Championships.
Now, I'm aware that defense isn't everyone's forte and the offensive blueprint is far easier to digest so I'll give a very quick crash course.
NFL Defense Crash Course
Defenses operate in three phases – the defensive line, the linebacking corps and the secondary.
The frontline is responsible for stopping the run and for rushing the passer. The linebacking corps is involved in stuffing runs at the second level and often covering running backs and tight ends, while the secondary consists of cornerbacks and safeties – who are responsible for opposing wide receivers and the deep area of the field.
It's not as black and white as that of course, they're the basics. So, which four teams have the best units coming into the 2022 season? Let's take a look.
Understanding defense is a key when it comes to NFL over/under bets.
Los Angeles Rams
Aaron Donald is the best football player in the world. He's equally efficient in pass rushing and in run-stopping, and he's got a relentless motor despite his overpowering size. The Rams don't even need to worry about who they put next to him because they'll never get double-teamed, such is the danger that #99 possesses.
It minimizes the schemes that opposing teams can run against them up front, and that's on top of having Jalen Ramsey – a true cornerback who can eliminate half the field for a quarterback – meaning teams are already restricting their identity when facing the Rams.
They also run a scheme that's highly adaptable because of Donald's presence. If they want to force a run a certain way, they know Donald can anchor two, maybe even two and a half blocks on the strong side.
Rams Defense – Numeric Advantage on Weak Side
That gives them a numeric advantage on the weak side, meaning teams simply will choose to either run into a mismatch or take the obvious decision and roll the dice against the biggest defensive force in football.
They also play a lot of deep coverages, meaning that teams have to take the underneath stuff, but their front seven are so rangy that they generally limit the gains – forcing teams to drive the length of the field to beat them and ultimately giving Donald more chances to disrupt, or Ramsey more time to dissect. They're a real pick your poison unit.
That's the true sign of greatness.
Buffalo Bills
From pure star power to sheer depth, the Bills are an incredibly-efficient machine with Pro Bowlers at every position.
Boogie Basham, EJ Epenesa, Shaq Lawson, Ed Oliver and Greg Rousseau as rotational defensive linemen. Von Miller as their edge piece. Tremaine Edmunds and Matt Milano as coverage linebackers on third down if needs be. Tre'Davious White as a shutdown corner; Micah Hyde and Jordan Poyer as the safety pairing and drafting Kaiir Elam on top of all that? It's almost unfair.
The biggest issue opposing teams find against them is that you're not too sure how to beat them with skill players. Running backs and tight ends are easy completions but you try and take advantage of undersized or under-paced linebackers here and that's simply not the case with Milano and Edmunds.
Opposing teams have to earn everything here.
Denver Broncos
The Broncos have long been a team with a rigid defensive identity primarily because of the aforementioned Von Miller rushing off the edge.
But with him now in Buffalo, this is bringing a new era into Mile High, and if I'm being honest, it might be their best defensive unit since winning the Super Bowl against Carolina.
D.J. Jones is my most understated move of the entire offseason and he'll work excellently with former team mate Mike Purcell who'll play nose tackle like he did in San Francisco.
They're book-ended by the electric combination of Randy Gregory and Bradley Chubb. If the former can stay out of trouble and the latter can maintain his health, it will be one of the most functional lines in all of football.
But the meat of their defense lies in the secondary. K'Waun Williams and Ronald Darby might seem like depth pieces per se, but when they're floating around in zone systems. This is to aid the production of Justin Simmons and Patrick Surtain – then it'll be just fine.
They're freakishly athletic on the back-end and they'll need to be given the division they're in.
New Orleans Saints
3.73.
Seems like a random number, right? Well, it was how many yards the Saints held opposing rushes to on average last season. It's a stunning figure and it led the league.
They've got tonnes of leadership and communication is never an issue. What they perhaps have lacked in recent years is that playmaking safety. Which is a chess piece against teams who have tight ends and running backs that can hurt you.
Enter Honey Badger.
Tyrann Mathieu is an explosive playmaker and nobody is talking about how big a loss that ability will be in Kansas City.
Give it two weeks before everyone will be talking about him as an All-Pro again in this scheme.
Demario Davis will continue to be the signal-caller behind Cam Jordan while Marshon Lattimore provides the same headache for opposing teams for Jalen Ramsey.
They've even added Daniel Sorenson to their roster this year – an intriguing player who partnered with Mathieu in KC.
Could that become one of the league's most explosive one-twos on the back-end? There's every chance, especially with P.J. Williams joining in with the three-safety looks and Marcus Maye carving out a role, too.
NFL Over/Under Bets – Top Defensive Teams Conclusion
Analysing the quality of a defense how defenses match up against offenses' system is fundamental to understanding NFL over/under bets.
You can place NFL over/under bets here at VIPCasino.